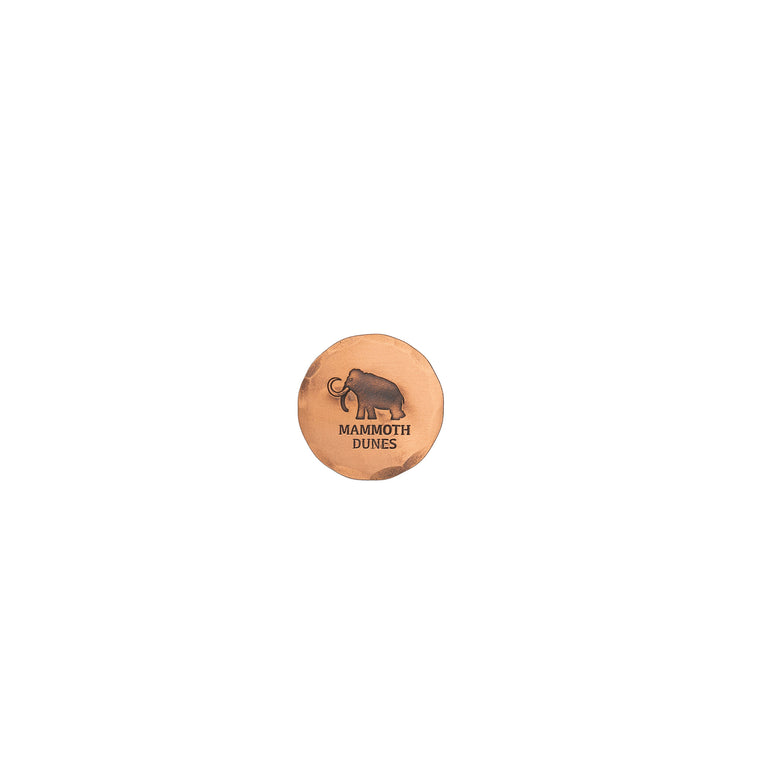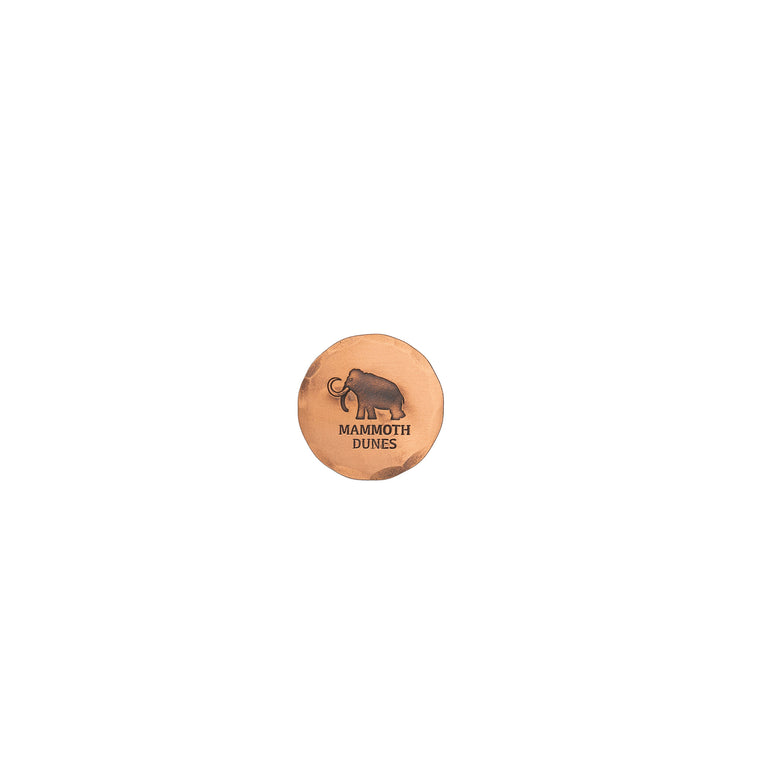 Seamus Golf Copper Ball Mark
by Seamus Golf
Each Hand Forged® Ball Mark is made using copper in Portland, Oregon, USA by a second generation blacksmith who learned the trade in his father's shop. Designed by SEAMUS GOLF and inspired by a vintage niblick, the metal ball mark carries forward the same aesthetic of the hickory shafted antiques gamed by Tom Morris and the like.
Each coin is heated to approximately 2200 degrees in a white-hot fire, the red hot metal is then shaped on an anvil like soft clay, using only the most ancient tools of the craft: hammers, chisels, punches, and the the hand of the blacksmith. Each ball mark is then sanded, buffed, and tumbled on an individual basis, and the results are a completely different and unique ball mark for each golfer. 
Featuring the Mammoth Dunes logo.