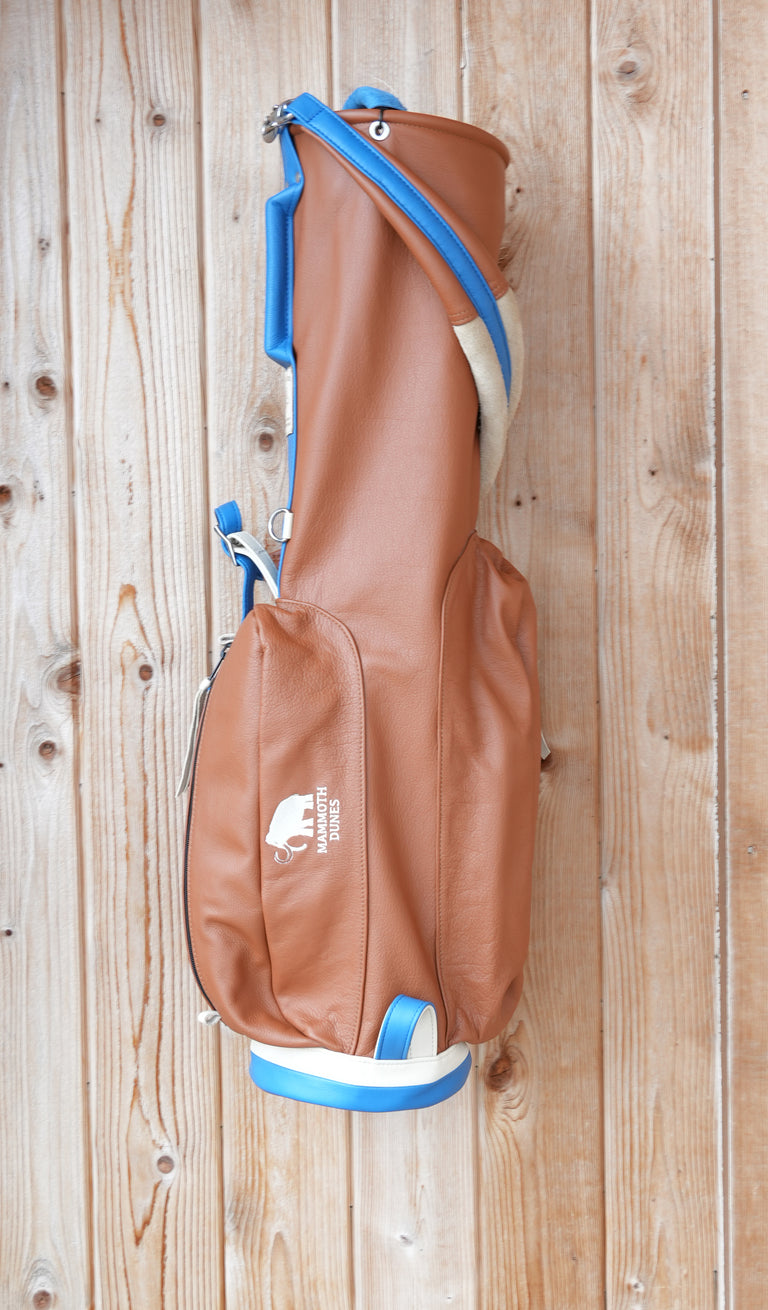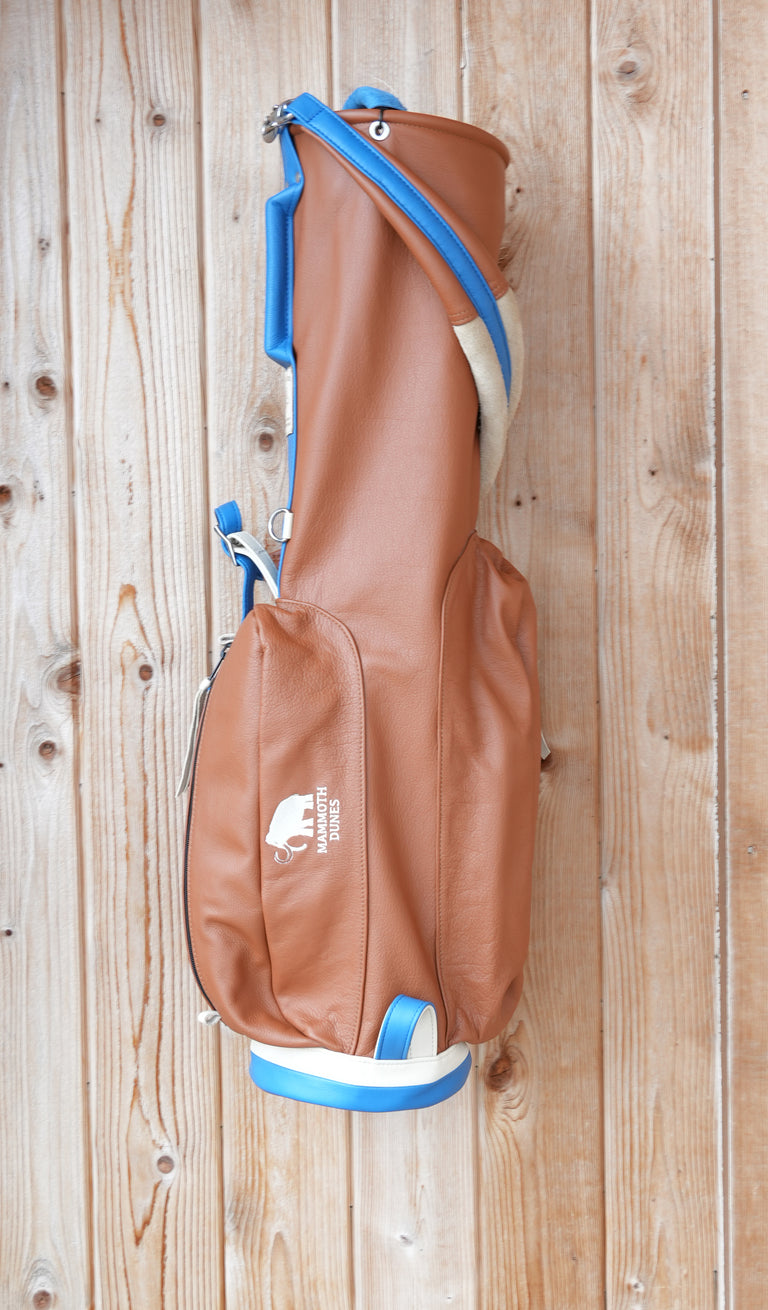 Mackenzie Walker Leather Walking Bag
by Mackenzie Walker
Experience the classic elegance of the Mackenzie Walker Leather 8" Walking Bag. This classic leather golf bag features double pockets, perfect for storing your essential items on the course. Perfect for golfers looking to add a classic staple to their golf bag collection.
Color: Tan leather with steal blue trim and cream accents.  
Logo: Mammoth Dunes
A letter from Mackenzie Walker:
"We've been making leather golf bags for 35 years — it's our bread and butter. With leather, you get an undeniably soft hand, the enjoyment of an earned patina, and most importantly, longevity. It's tough, durable, fairs well in all conditions, and looks damn good. If properly cared for, our leather bags can easily last decades".