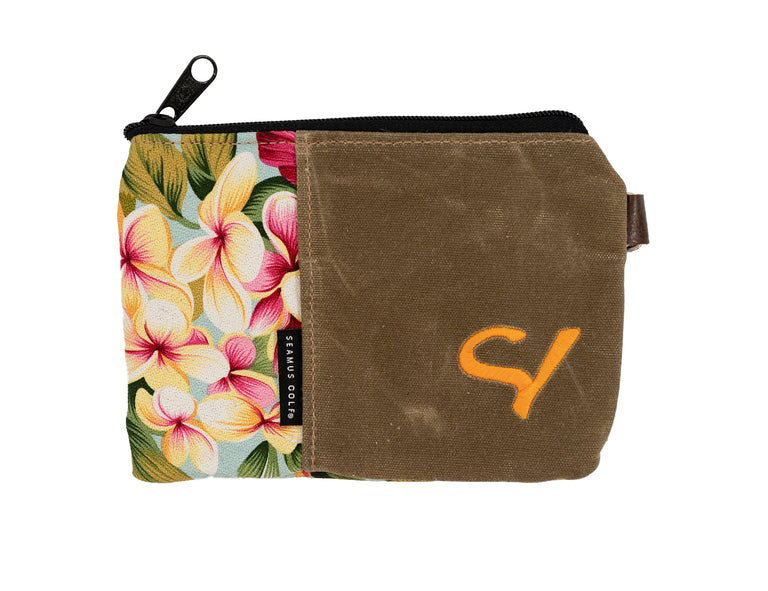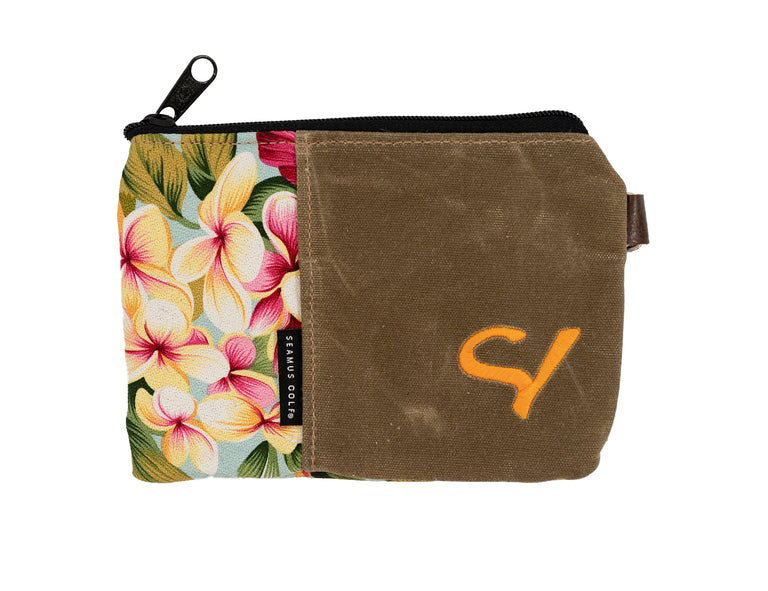 Seamus Golf Sand Valley Hiwahiwa Aqua Zippered Valuables Pouch
by Seamus Golf
Say "Aloha" to your new favorite golf accessory - the Hiwahiwa Aqua. 
Made from densely woven cotton fibers, this Bark Cloth fabric is slightly textured, resembling the rough surface of tree bark.  The timeless tropical design will add some Hawaiian flair to any bag.
The Zippered Pouch features the Hiwahiwa Aqua and waxed canvas.  The interior includes a small pocket.

Logo: Sand Valley