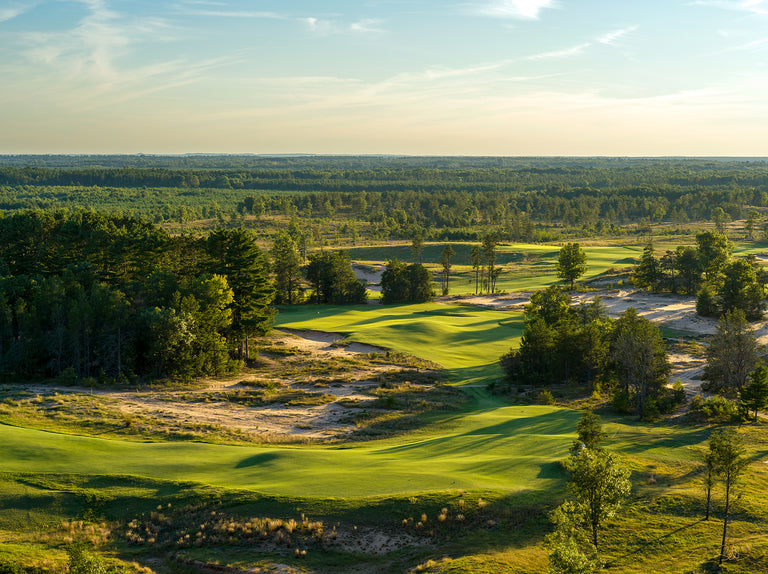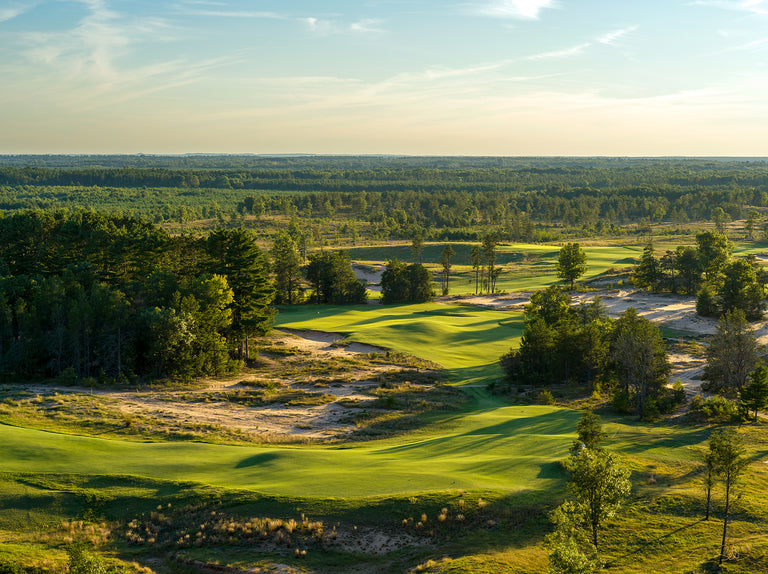 Sand Valley 3rd Hole
by Evan Schiller Photography
Evan's Story:
"I returned to the par 3 3rd hole at Sand Valley numerous times throughout the afternoon to photograph it and check on the light. It's always my intent to capture any hole I shoot under optimal conditions, and sometimes I just don't know when that is if I've not been to the course previously. In addition, I don't want to come too late and then miss my opportunity."
Photographic prints:
Printed on Kodak Professional Endura Luster E. ENDURA Premier Paper is Kodak's best color paper with Increased color gamut for stronger, brighter, more vibrant colors. All prints on Photographic Paper come with a 1/4" border. 
Metal Prints:
Made by infusing dyes directly into specially coated aluminum sheets. Metal prints use a frameless design, giving photos a clean, modern look. You don't have to deal with framing or matting the piece: the art is ready to hang the minute it arrives. Because of its durable material and professional finish, metal art has immense longevity. It looks as new in 20 years as it did on day one.
*Please allow up to two weeks for delivery - drop shipped from photography studio.