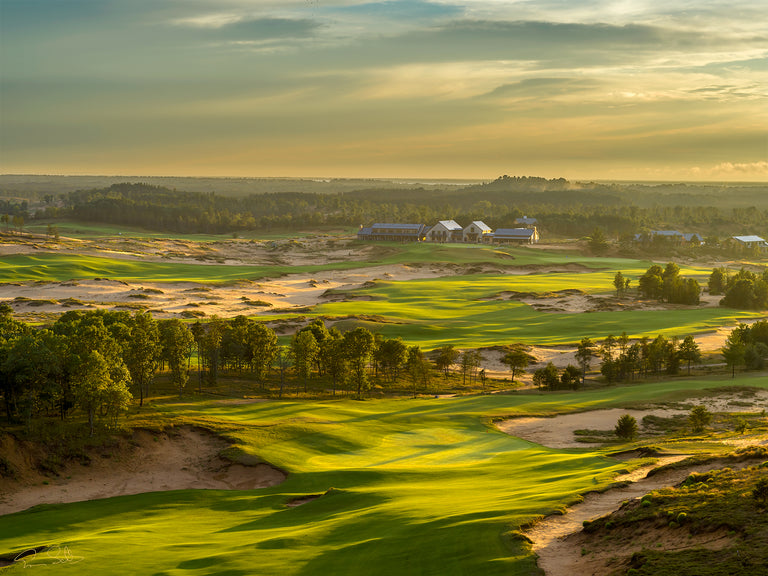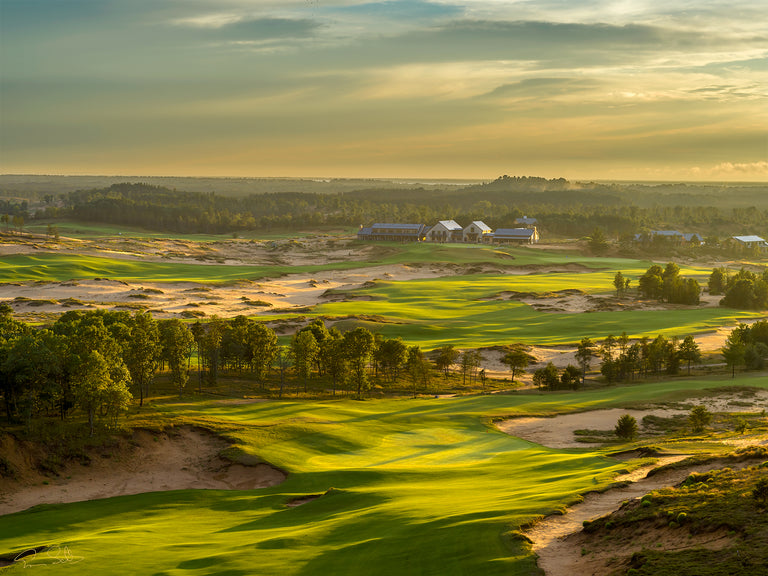 Mammoth Dunes 14th Hole
by Evan Schiller Photography
Evan's story:
"Curiosity killed the cat, but in this case it resulted in a nice photo. Mammoth Dunes is separated by a large ridge that runs through the middle of the course. Holes 1-4 and 14 - 18 are on one side and the remainder on the other side. I happened to be on the 13th tee and holes on that side were all in the shade so out of curiosity I decided to fly my drone over the ridge to see what the scene looked like. To my surprise it was quite nice as evidenced by the shot I captured of the 14th hole with 18th hole and lodge in the distance."
Photographic prints:
Printed on Kodak Professional Endura Luster E. ENDURA Premier Paper is Kodak's best color paper with Increased color gamut for stronger, brighter, more vibrant colors. All prints on Photographic Paper come with a 1/4" border. 

Metal Prints:
Made by infusing dyes directly into specially coated aluminum sheets. Metal prints use a frameless design, giving photos a clean, modern look. You don't have to deal with framing or matting the piece: the art is ready to hang the minute it arrives. Because of its durable material and professional finish, metal art has immense longevity. It looks as new in 20 years as it did on day one.
*Please allow up to two weeks for delivery - drop shipped from photography studio.