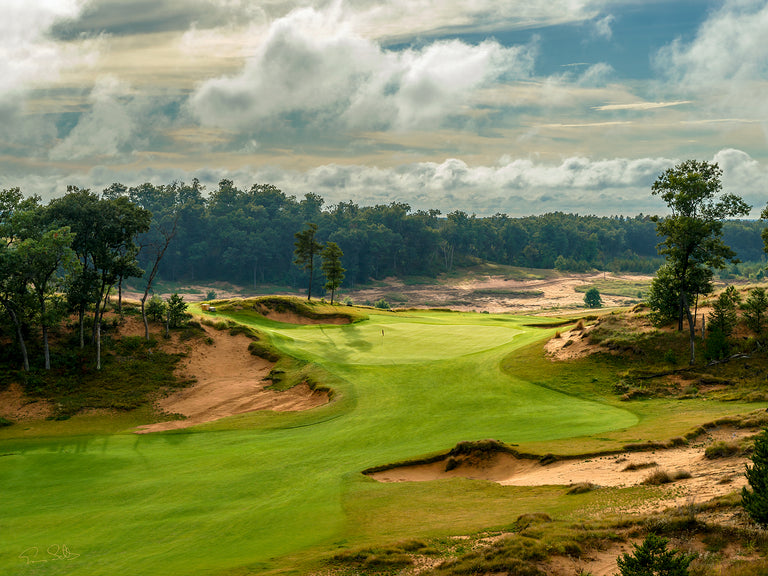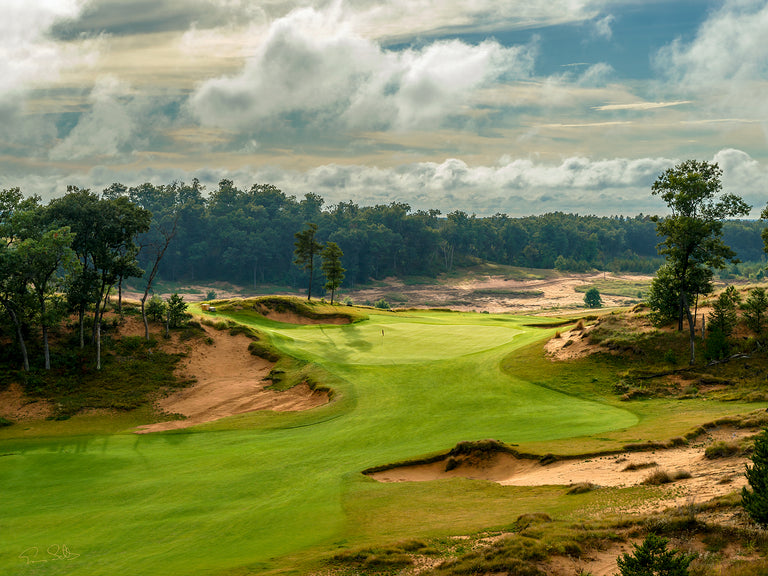 Mammoth Dunes 10th Hole
by Evan Schiller Photography
Evan's story:
It had been raining for three straight days during this stay at Sand Valley. Therefore, I had to extend my trip another three days, two of which it rained even more. On the last day it looked as though it would be a wash out as well. I was about to pack it in for the day when I saw a small bit of light on the horizon. It was about an hour before sunset so I decided to take the long drive out to the course in the rain. First stop was the 10th hole where I waited for about a half an hour for the rain to stop. Shortly after it did, the clouds opened up, the sun came out and there was an epic scene on the 10th hole. I managed to get off a few shots before the rain and clouds returned.
Photographic prints:
Printed on Kodak Professional Endura Luster E. ENDURA Premier Paper is Kodak's best color paper with Increased color gamut for stronger, brighter, more vibrant colors. All prints on Photographic Paper come with a 1/4" border. 
Metal Prints:
Made by infusing dyes directly into specially coated aluminum sheets. Metal prints use a frameless design, giving photos a clean, modern look. You don't have to deal with framing or matting the piece: the art is ready to hang the minute it arrives. Because of its durable material and professional finish, metal art has immense longevity. It looks as new in 20 years as it did on day one.
*Please allow up to two weeks for delivery - drop shipped from photography studio.