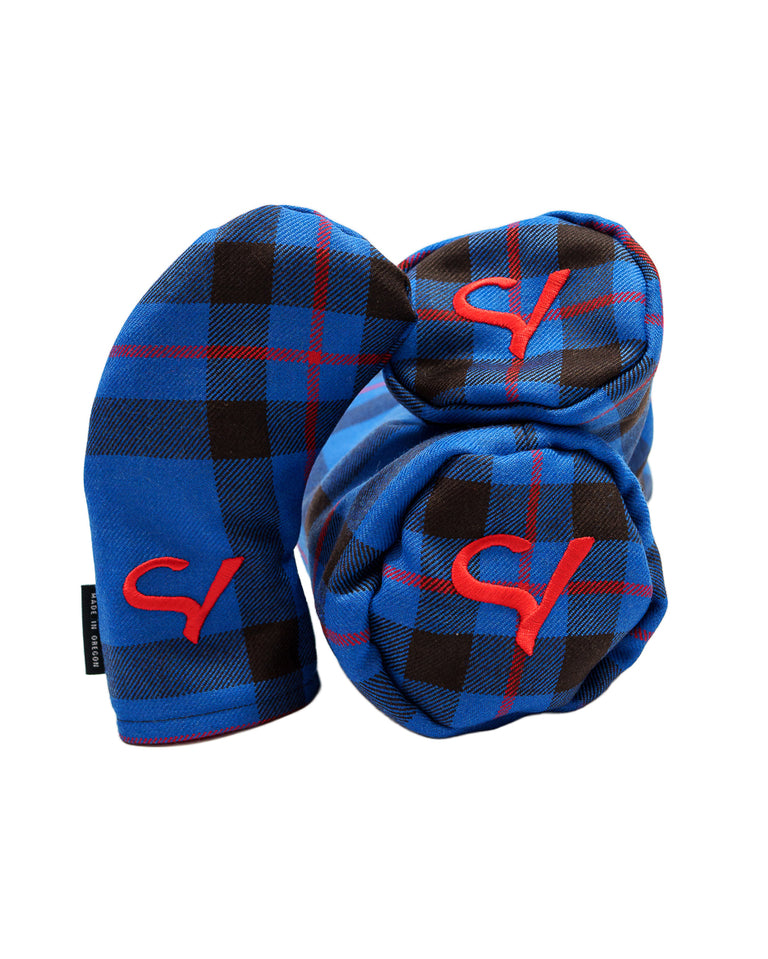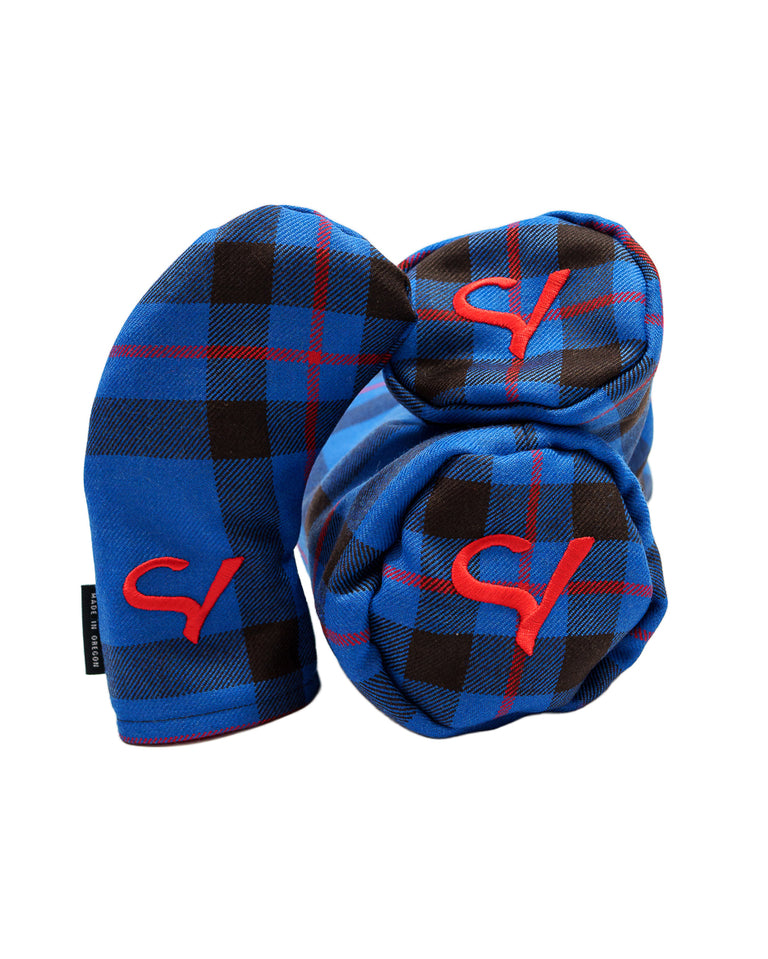 Seamus Golf Elliot Modern Tartan Headcover
by Seamus Golf
"Although the Elliots originated from the Scottish Borders, it is believed that many clan members took their name from the village of Elliot near Forfar. It is believed that an 18th century fire destroyed many early records, and therefore the exact origins of the family are unknown. They first appear documented as a clan with a chief in place in the 15th century.

Like many other clans in the area, the Elliots were Border reivers and shared the territory of Liddesdale with clan Armstrong. The main family branch, the Elliots of Redheugh, were feared within the border area and regarded as the most troublesome of the reiver clans, along with the Armstrongs.

The Elliot clan motto is "Fortiter et recte" (With strength and right) and the clan crest is a raised fist holding a sword."
Logo: Sand Valley